Scientific Litigation Support & Expert Testimony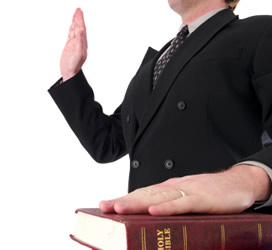 COEH provides health-based scientific litigation support for cases involving occupational exposures, consumer products, toxic tort, insurance claims, and more. Our highly trained scientists provide valuable litigation assistance allowing attorneys to remain focused on legal matters. Our success lies in the fact that COEH is able to develop effective litigation support strategies, educate the legal team on the scientific evidence, and present the facts in a concise and compelling fashion.
Services
• Expert Witness Services. Our highly qualified scientists have served as expert witnesses in numerous cases involving occupational exposures, hazardous chemical exposures, and worker's compensation.
• Development and Review of Supporting Material. COEH provides valuable assistance developing technical arguments and deposition strategies. Our scientists also deliver insightful reviews of deposition transcripts, discovery documents, and other technical material related to the litigation.
• Determination of Health and Safety Liabilities Associated with Mergers and Acquisitions. COEH conducts health and safety due diligence in order to identify potential liabilities that may impact sales transactions.
• Risk Assessments Designed to Assess Liability. Using available quantitative and qualitative information, COEH performs health risk assessments that can be used to assess liability in toxic tort cases. By evaluating exposure potential and toxicology literature, COEH develops concise interpretations regarding the strengths and weaknesses of causation claims.
• Regulatory Interpretations and Compliance. With the ever-changing policy landscape, COEH provides clients with reliable interpretations of OSHA and CPSC regulations. With cases involving compliance, our scientists will assess standard operating practices to determine if facilities meet all applicable health and safety regulations.
Case Study
COEH served as an expert witness in multiple toxic torts cases involving individuals claiming their inhalation exposure to diacetyl (butter flavoring) led to respiratory medical conditions. The cases involved alleged employee exposure to diacetyl in plants including flavor, microwave butter popcorn, candy, and margarine. COEH personnel gained their years of experience with diacetyl as the result of providing air sampling and advice to a client involved in butter flavoring manufacture and diacetyl handling.
COEH critically reviewed depositions, air sampling records (when available); work responsibilities involving potential diacetyl exposure; quality of diacetyl suppliers' MSDSs and labels, plant employee training records, and plant conditions. COEH's knowledge of OSHA requirements and supplier responsibilities helped us to formulate expert opinions supporting the defendants' (suppliers) claims. We developed insightful lines of questioning to guide the defense attorneys when deposing key witnesses. An important contribution from COEH were opinions with information on why supplier MSDSs and labels were appropriate to diacetyl hazard communication at the point of sale and use by their downstream users.