Biosafety Services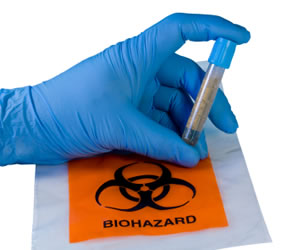 With the explosion of life science laboratories, biosafety is routinely covered by the mainstream media and subject to public scrutiny. For a life science laboratory, having an effective biosafety program becomes an essential element of both a safe workplace and a successful business.
Our scientists have extensive experience providing biosafety services to biotech companies, pharmaceutical companies, and academic research laboratories. In addition to hands-on laboratory experience working in clinical and biological research settings, members of the COEH team have impeccable biological safety credentials including Registered Biosafety Professional and Certified Biological Safety Professional. Our active participation in the American Biological Safety Association and Mid-Atlantic Biological Safety Association allows COEH to provide you with state-of-the-art work products that are backed by the most reliable scientific data.
If you work with biological agents (bacteria, viruses, recombinant DNA) or biological materials (blood, potentially infectious materials, diagnostic specimens), COEH offers a wide range of biological safety-related services that are important for your business.
Services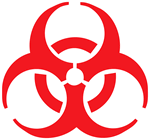 • Biological Safety and Bloodborne Pathogens Programs. COEH scientists will develop and implement biosafety programs, which include such important components as exposure control measures, personal protective equipment, MSDS for biological agents, incident reporting, decontamination, and shipping and disposal of biological agents/materials.
• Standard Operating Procedures. COEH will work with your research scientists to develop Standard Operating Procedures (SOPs) for handling biological agents, biological materials, and toxins. These SOPs are designed to mitigate health risks to laboratory personnel and to ensure compliance with Federal and State regulations.
• Biosafety Audits & Risk Assessments. COEH audits and assessments will include exposure control recommendations for biological agents and biological materials, technical guidance on biological safety practices, and practical recommendations for reducing risks and achieving regulatory compliance.
• Biosafety and Bloodborne Pathogens Training. COEH will use facility-specific information to develop effective training programs for laboratory personnel and provide the training as needed.
• Laboratory Health and Safety Services.
Case Study
COEH was instrumental in helping a biotechnology company achieve compliance with OSHA's Bloodborne Pathogens (BBP) standard. With input from the Biosafety Officer (BSO), COEH developed the company's initial BBP Exposure Control Plan (ECP). COEH managed the process of performing annual reviews and updates of the ECP. Our scientists obtained critical information from the BSO and users of the ECP to improve laboratory procedures and control measures.
In addition, COEH developed a facility-specific annual training program for the employees who had potential exposure to bloodborne pathogens. Unlike typical BBP training provided by many consultants, COEH used workplace-specific training materials and focused on in-place exposure control measures. When necessary, COEH performed biosafety lab audits prior to the BBP training session, and incorporated these findings into the training materials.
COEH continued its commitment to this biotechnology company by developing procedures for handling a particular pathogen — HIV and feline immunodeficiency virus (FIV)-based lentiviral vector systems used to produce recombinant lentivirus. By reviewing biosafety parameters of the systems to be used and developing specific exposure control procedures, COEH scientists allowed this biotechnology research to be conducted in a safe and timely manner.